Dodgers News: Tony Gonsolin 'Open to Any Role' on Postseason Roster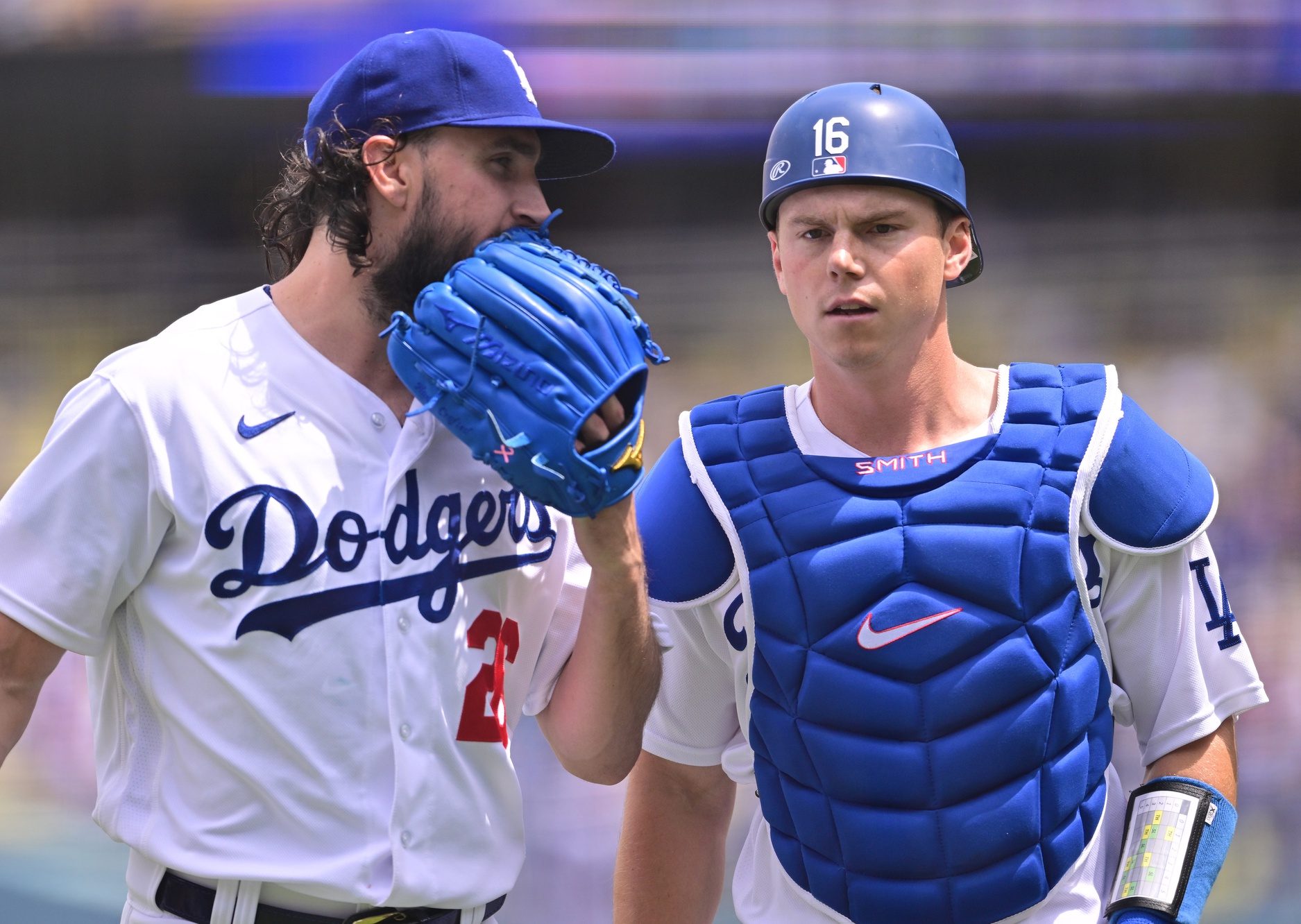 Dodgers pitcher Tony Gonsolin was the ace of the staff for most of the season, leading the National League in ERA when he went down with a forearm strain in late August. At the time, the hope was that Gonsolin would miss the minimum required time on the injured list and return in plenty of time to rejoin the Los Angeles rotation in time for the postseason.
As J.P. Hoornstra writes in the Orange County Register, though, the window for Gonsolin to be an October starter is mostly closed, and L.A. manager Dave Roberts has shifted his mindset to other roles for Gonsolin.
"He's open to whatever," Roberts said. …

"At some point, you're kind of dealt a hand and you have to do the best you can with it. Anything right now is certainly not ideal. But can you make it work? Absolutely."
Gonsolin is 16-1 with a 2.10 ERA in 23 starts this year, taking a huge step forward in his progression from "promising prospect" to "budding ace." A stretched-out Gonsolin would have paired with Julio Urias, Clayton Kershaw, and Tyler Anderson to be a formidable postseason rotation. Urias, Kershaw, and Anderson are still in line to have a huge impact in October, but Gonsolin's role will be somewhere with Andrew Heaney and Dustin May, two other starters who, for one reason or another, probably aren't going to be expected or trusted to go out there and throw six innings in a postseason game.
Still, with Gonsolin, it's more a question of being stretched out than one of effectiveness, so there's no reason to think he couldn't be a guy who could throw three or four really good innings. That makes him a prime candidate for a piggyback role of some sort, which is probably what Roberts is alluding to in his comments.
Plenty of questions remain as to what L.A.'s postseason pitching staff will look like, but if they can get Gonsolin back in a role where he can contribute on some level, it's a step forward for what has potential to be a really good staff.
Have you subscribed to our YouTube Channel yet? Subscribe and hit that notification bell to stay up to date on all the latest Dodgers news, rumors, interviews, live streams, and more!