Dodgers News: Mookie Betts Returns to the Lineup on Sunday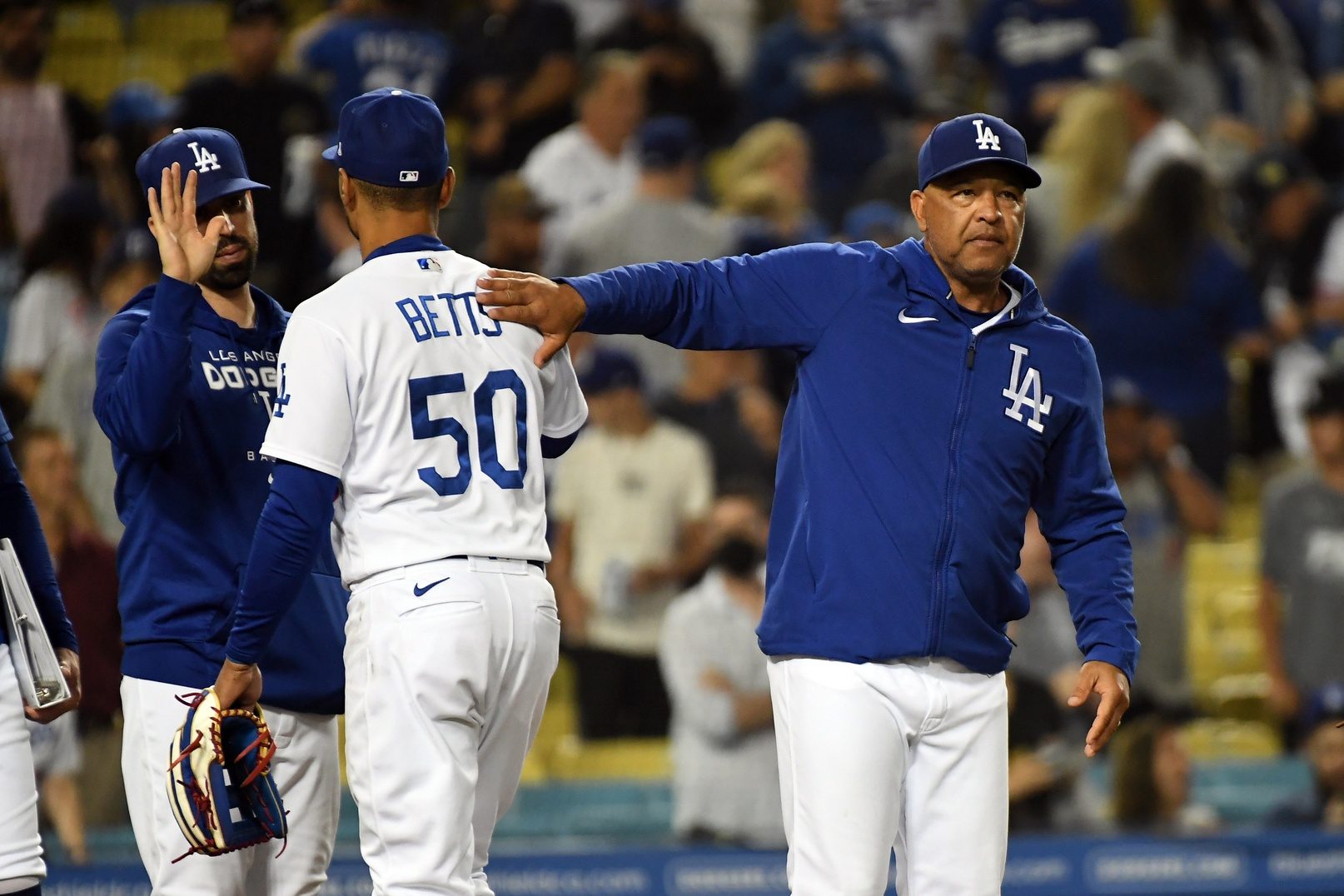 It feels like a long time since Mookie Betts has been at the top of the Dodgers lineup. The superstar outfielder collided with Cody Bellinger back on June 15th, and he's been out of action ever since with a cracked rib. But it looks like we should be getting him back in there this afternoon against the Padres.
Betts had ramped up baseball activities this week at the stadium. Dave Roberts has previously said that he could see him returning to the lineup early next week. But the Dodgers are probably giving Chris Taylor a day off with a foot contusion, thrusting Mookie right back in there. 
To be fair, he was likely going to play regardless. But now it looks like he will be in right field rather than get a soft landing spot at second base. The Dodgers wanted to be careful with how he throws because that's what was causing him the most pain. 
But the Dodgers get their leadoff man back, and that's all that matters right now. 
Other Dodgers News
Zach McKinstry had a neck issue that landed him on the injured list this week. It sounds like he is going to need rehab games before he is eligible to return. But if that's the case, he might end up back in Triple-A anyway. 
Have you subscribed to our YouTube Channel yet? Subscribe and hit that notification bell to stay up to date on all the latest Dodgers news, rumors, interviews, live streams, and more!
Dodgers: Tony Gonsolin Needs to Be the All-Star Game Starter