Dodgers News: Dave Roberts Provides Rough Timeline for Clayton Kershaw's Return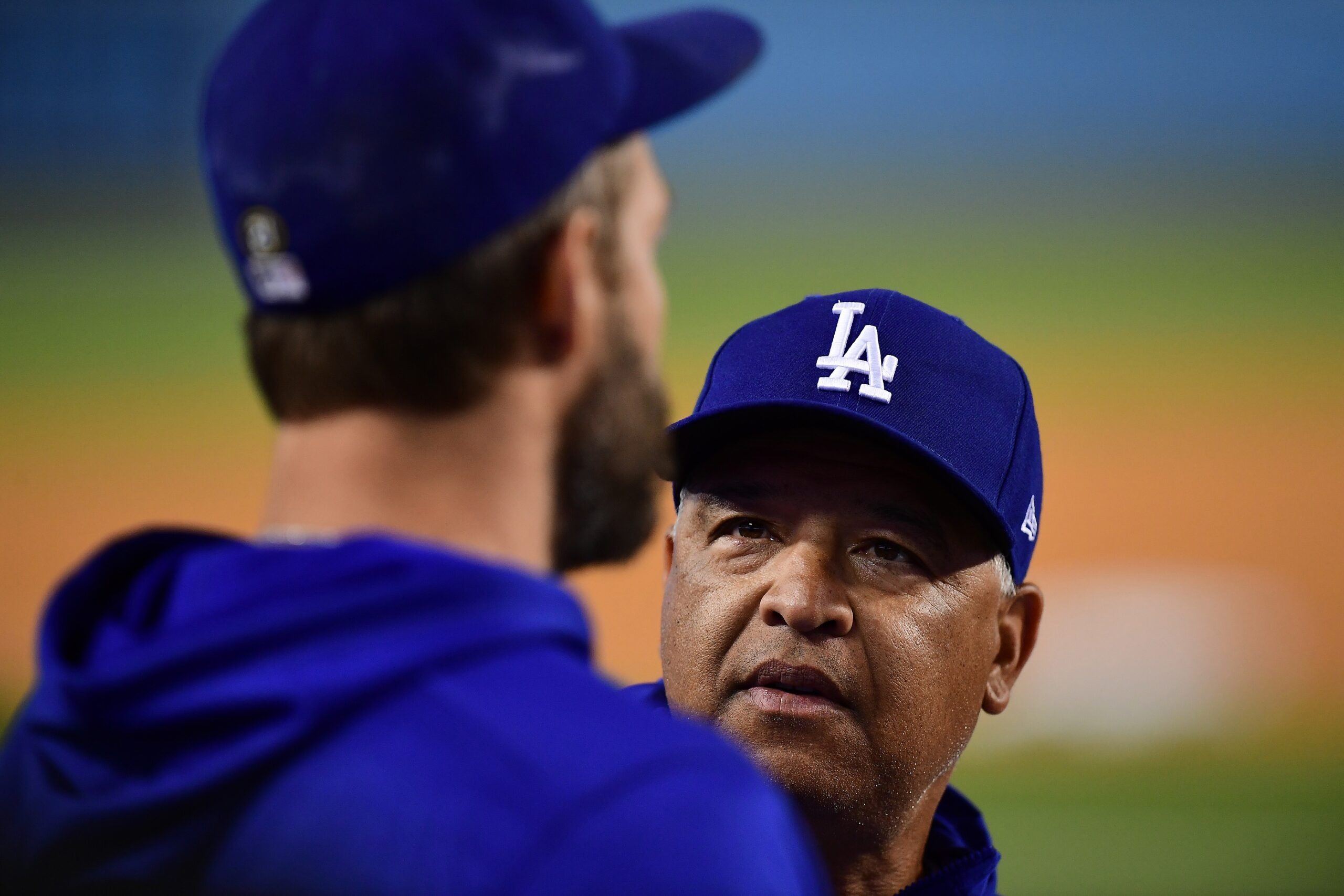 Last week, the Dodgers experienced an all-too-common sight over the last few years – Clayton Kershaw walking off the mound with an injury. Last year, Kershaw exited a start and walked off the mound with the ball still in his hand. Last week against the Giants, Kershaw was pulled after just four innings after experiencing lower back pain during his warmup tosses.
The lefty landed on the injured list the very next day. Unfortunately, the injury marks yet another back injury for the three-time Cy Young winner.
Kershaw received an epidural to help manage the pain and earlier this week, manager Dave Roberts laid out the next steps for Clayton's return to the rubber (quotes via OCR's Bill Plunkett).
"Dodgers manager Dave Roberts said Kershaw's demeanor the past few days has made him optimistic about the left-hander's recovery. Barring a setback, Roberts estimated Kershaw could be throwing off a mound in "give or take, five to seven days."
Doc elaborated on how Kershaw's "jovial" attitude is an encouraging sign.
"Clayton is sort of an easy book to read, in some senses. Where he's talkative and – I've used the word 'jovial' – then I think that's a good thing."
The Dodgers skipper added that the team and Kershaw have every intention of methodically navigating the recovery process to ensure that the lefty is fully stretched out as a starter for postseason play.
Although, Kershaw didn't enumerate how many starts he needs before October to accomplish that goal, he voiced his confidence in knowing that he'll be ready to handle his usual workload come playoff time.
That's a good sign for Dave Roberts, Clayton Kershaw, and of course, Dodgers fans who long to see the longtime franchise cornerstone hoist the Commissioner's Trophy at least one more time for their favorite baseball team.
Have you subscribed to our YouTube Channel yet? Subscribe and hit that notification bell to stay up to date on all the latest Dodgers news, rumors, interviews, live streams, and more!
Dodgers: LA Matches Moneyball Oakland A's Record With Dominant Friday Win